Startup Bus is a week-long competition where teams of people from San Fran, New York, Tampa Bay, and more build real companies on a bus in just 4 days then pitch tournament style when they converge on a single host city.
Our team, CourseAlign, made it to the top four among 50 competing teams.
Gimlet Media produced a five part podcast series about our experience.
Listen here.
After four days of cross country bussing, I gave a five minute pitch in New Orleans in the finals.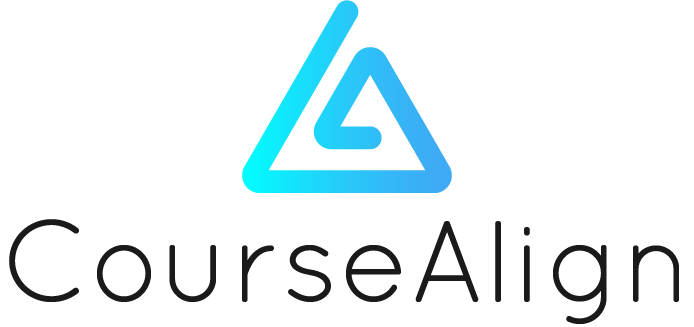 CourseAlign brand, designed from scratch on a bus.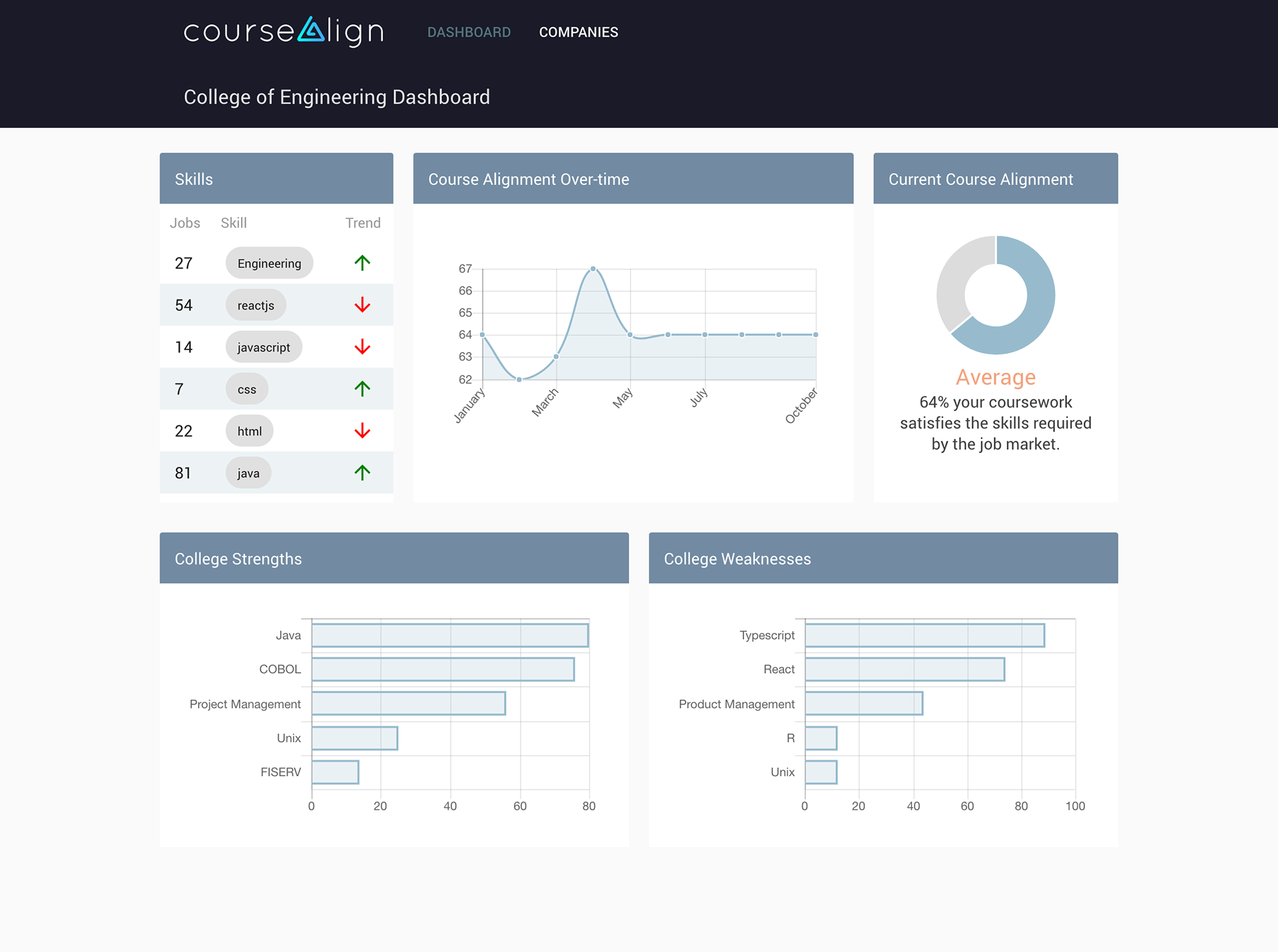 After thorough customer validation and analyzing our target customers' use case I designed the user experience and flow for CourseAlign. This is the Dashboard where academic deans can evaluate curriculum based on skill match in the marketplace.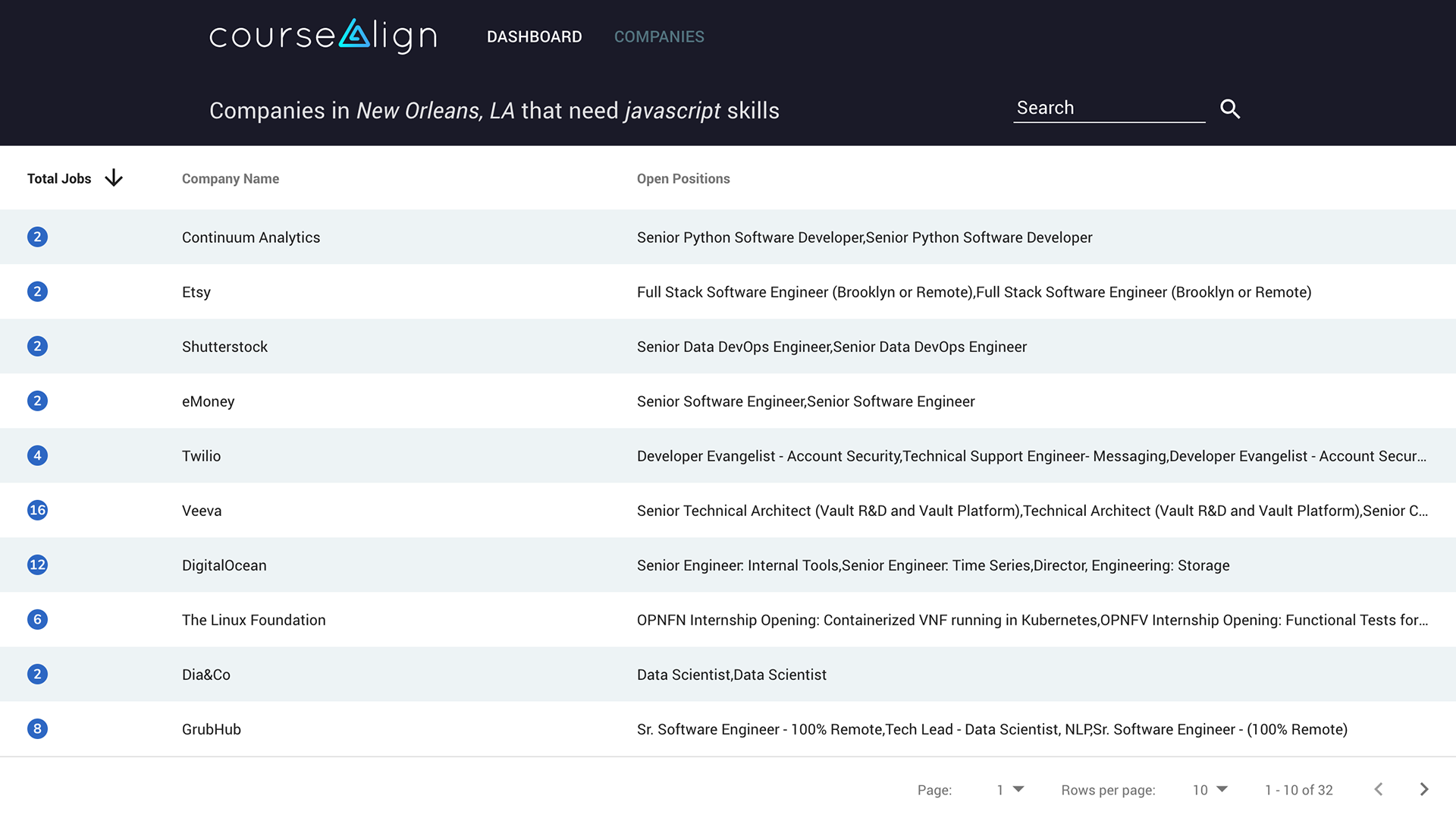 Deans drill down into individual skills to see which jobs are available for students locally. This information empowers the dean to make data backed curriculum changes and target businesses for strategic partnerships.